2012 Hawker Beechcraft 400XT Nextant
INTERIOR & EXTERIOR REFURBISHMENT
Complete interior refurbishment include; seats refurbished in satin-finish black leather, the lower sidewalls and headliner done in a light cream soft finish material, new wool carpets installed and crew seats done in black sheepskins. Complete exterior paint strip and respray with metallic black, silver and red livery lines to customer specifications.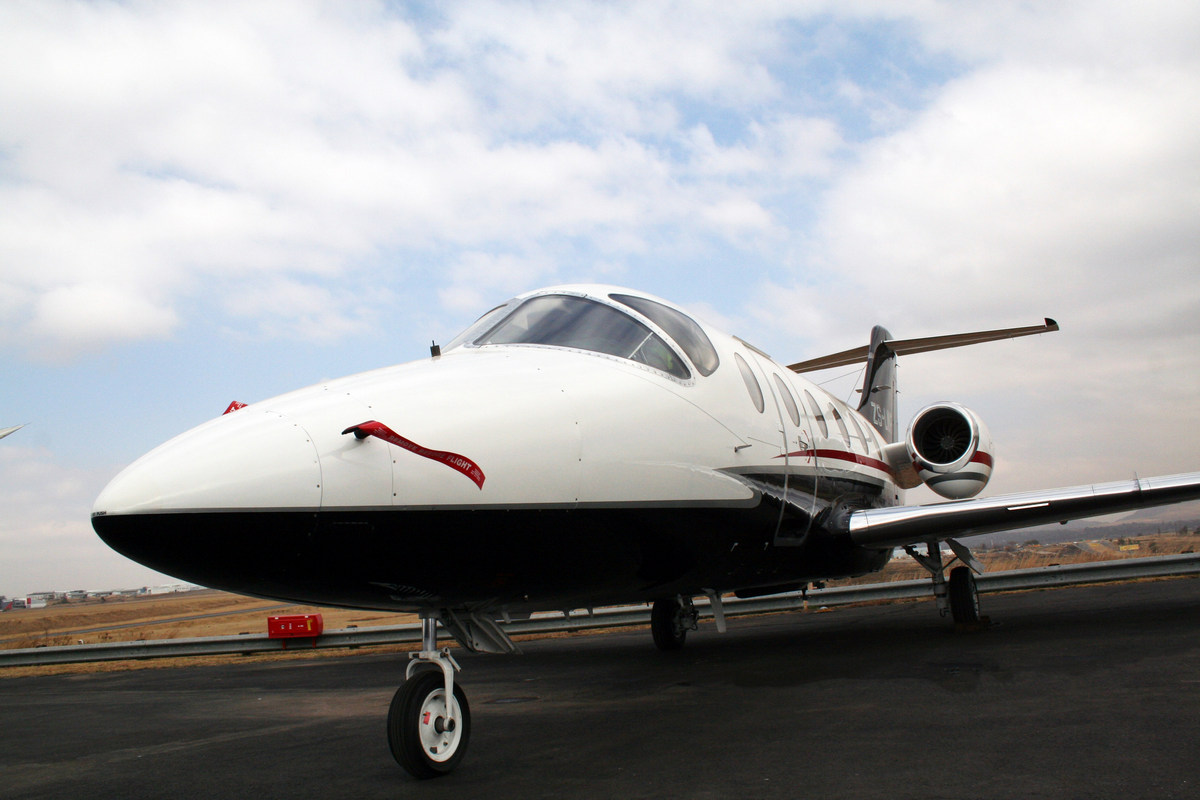 PREMIUM AIRCRAFT REFURBISHMENT
We have a global reputation for quality and attention to detail. Our expert team will advise you on all aspects of the aesthetic and technical refurbishment process – from beginning to end, and nose-to-tail.