2008 Super King Air B200
INTERIOR & EXTERIOR REFURBISHMENT
Complete exterior paint strip and respray with new scheme lines and colours. Partial interior refurbishment: three seats and one dicky seat refurbished. All headliner panels refurbished, and minor interior repairs done.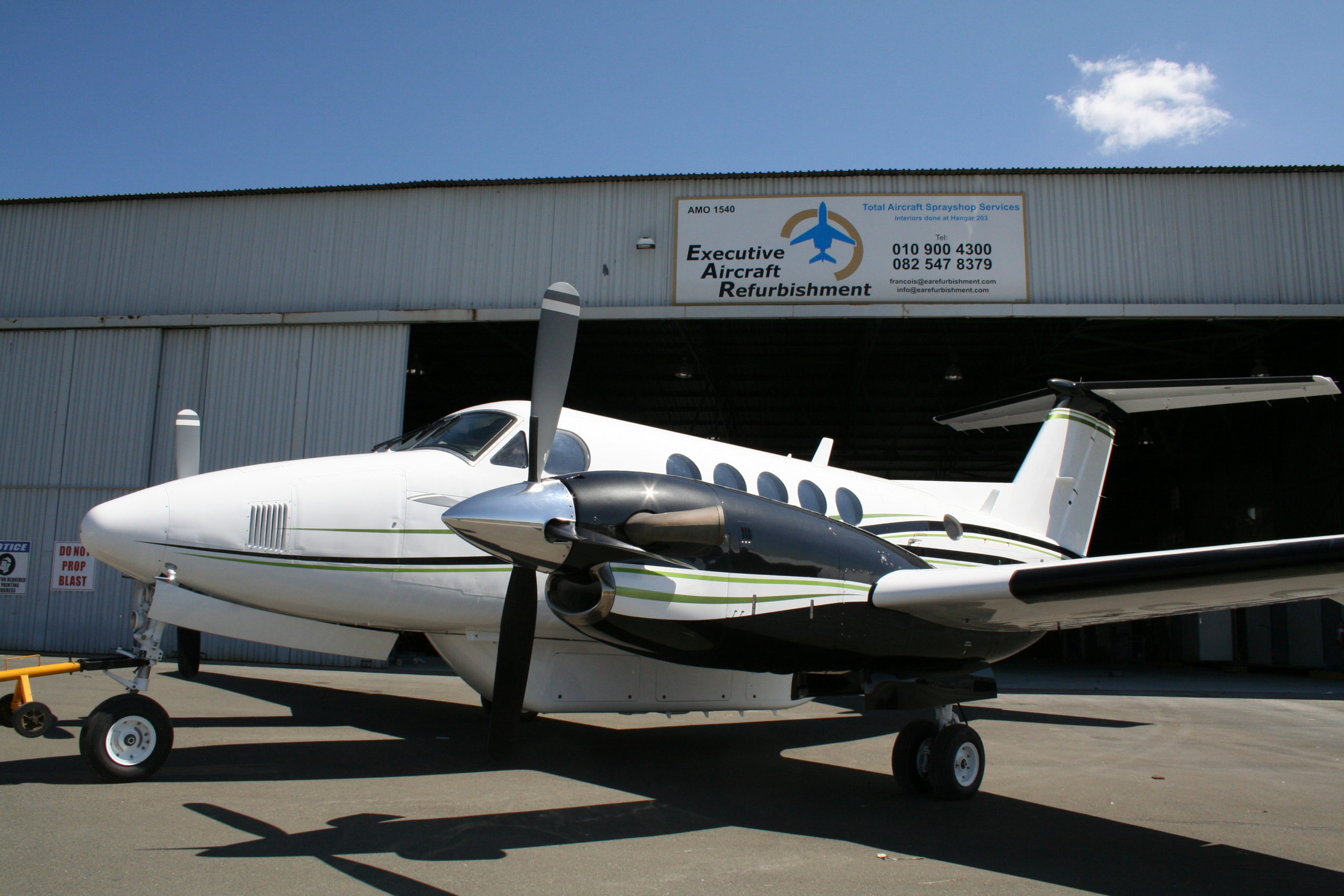 PREMIUM AIRCRAFT REFURBISHMENT
We have a global reputation for quality and attention to detail. Our expert team will advise you on all aspects of the aesthetic and technical refurbishment process – from beginning to end, and nose-to-tail.